The Taming of the Shrew
Director: Allan Barlow
Roles available for males and females, Ages 12-19
Audition dates/times:
Saturday, December 9, 2017 @ 10:00am
Monday, December 11, 2017 @ 6:00pm
@ Ragged Edge Community Theatre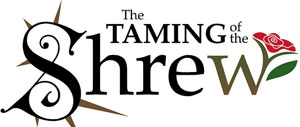 Performance Dates:
February 16-18, 2017
February 23-25, 2017
All's fair in love and war…and sometimes it's hard to tell the difference between the two.
In this face paced, high-energy adaptation by RECT Managing Director, Allan Barlow, Padua becomes a small southern town populated by a cast of very familiar characters. Will local golden boy, Petruchio be able to go the distance with Kate, the rocker chick with a bad attitude? Will Kate's sister, Daddy's girl, and sorority president, Bianca marry for love, or settle for money? Everyone goes 2 falls out of 3 before we learn the answer!
This Shakespeare classic will be directed by RECT Managing Director, Allan Barlow.
Roles Available for Males and Females Ages 12-19.
Audition Locations: RECT, 111 South Main Street, Harrodsburg, KY
No need to bring a prepared monologue. Auditions will be "cold readings" from The Taming of the Shrew script.
RAGGED EDGE COMMUNITY THEATRE
The Taming of the Shrew
CAST